About Girl Scouts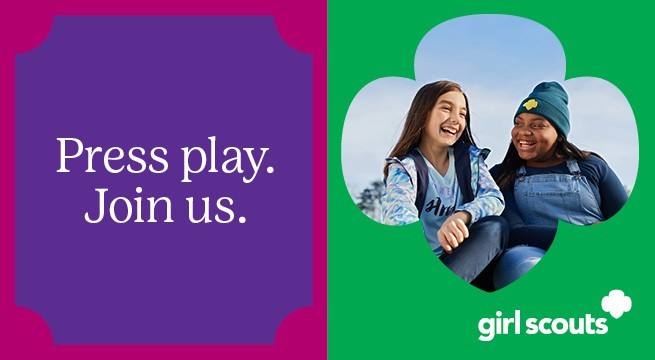 We Are Girl Scouts
Girl Scouts bring their dreams to life and work together to build a better world. Through programs from coast to coast, Girl Scouts of all backgrounds and abilities can be unapologetically themselves as they discover their strengths and rise to meet new challenges—whether they want to climb to the top of a tree or the top of their class, lace up their boots for a hike or advocate for climate justice, or make their first best friends. Backed by trusted adult volunteers, mentors, and millions of alums, Girl Scouts lead the way as they find their voices and make changes that affect the issues most important to them.
Girl Scouts' unique program, backed by decades of research, provides a place where girls can explore, discover, and just be themselves. Girl Scouts gives girls the courage, confidence and character to make the world a better place. 
Get a sneak peek at what life is like with Girl Scouts! 
Get to Know Your Local Girl Scout Council!