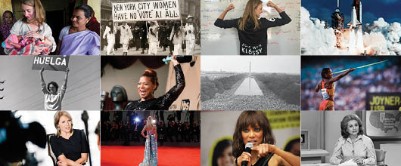 Girl Scouts prepares girls for a lifetime of leadership, success, and adventure. Our new PSA features inspiring Girl Scout alums who show how an unstoppable woman on a powerful mission can make huge impact. They've changed the world---and that's a job for a Girl Scout!
Continue >

Girl Scout Leader's Day, also known as Girl Scout Leader Appreciation Day, is an annual celebration held on April 22. It honors all Girl Scout volunteers who work as leaders and mentors. Girl Scout leaders are adult volunteers in Girl Scouting who serve as guides and mentors. They help girls develop skills and confidence, introduce them to new experiences that show Girl Scouts what they are capable of. Volunteers make an exceptional contribution to the development of the Girl Scout movement, serving as role models.
Although the effort put forward by volunteers is always appreciated, a special day has been set aside to publicly acknowledge that Girls Scout leaders play a very important role in the organization. As volunteers, leaders do not seek any special rewards or recognition, but it doesn't mean that they don't want to be thanked. They surely deserve kind words and signs of appreciation.
Continue >

The early bird gets the... party! That's right, early membership renewal starts April 2 and the rewards are more fun than ever before. Girls who renew during the month of April get an exclusive patch. Troops who renew 75% of their girls and two leaders by June 30 will be able to choose an age-appropriate STEM kit. Each Service Unit that renews 60% or more of its members by June 30, will earn a Membership Year Kick Off Party in October. PLUS all the girls renewed by October 1, 2018, will be invited to their Service Unit Kick Off Party and receive a free custom patch.
Continue >