The Girl Scout Family Connection is your family's go-to, super fun guide to getting the most out of this year in Girl Scouts! It's a resource packed with helpful tips and fun activities for the whole family. Download yours now.
Continue >

When it comes to changing the world, Gold Award Girl Scouts take the lead. Meet 10 extraordinary girls who possess the passion and the grit it takes to become a Gold Award Girl Scout. Each tackled an issue in her community and created a solution that brought lasting change to the world. Watch and you'll see why the Girl Scout Gold Award is the mark of the truly remarkable.
Continue >
Come meet Girl Scouts Heart of Central California staff or volunteers and Girl Scouts families in your area! Attend an information night and see what Girl Scouts is all about. Find an informational night near you. Event dates and locations will be updated weekly.
Continue >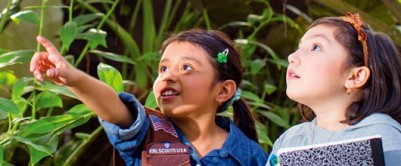 From the mightiest Daisy or Brownie to the most accomplished Gold Award Girl Scout, badges fuel girls' journey to success and beyond. And with 42 new badges in STEM and Outdoor activities coming in 2019, girls can choose from over 236 unique ways to lead their own adventure at Girl Scouts.
Continue >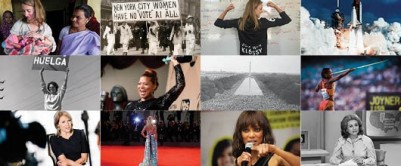 Girl Scouts prepares girls for a lifetime of leadership, success, and adventure. Our new PSA features inspiring Girl Scout alums who show how an unstoppable woman on a powerful mission can make huge impact. They've changed the world---and that's a job for a Girl Scout!
Continue >