Adventure Ahead!
Welcome to the great adventure that is Girl Scouting! Thanks to volunteers and mentors like you, generations of girls have learned to be leaders in their own lives and in the world. Have no doubt: You, and nearly a million other volunteers like you, are helping girls make a lasting impact on the world. And we thank you from the bottom of our hearts!
This guide, Volunteer Essentials, is designed to support busy troop leaders on the go. You can easily find what you need to get started on your Girl Scout journey and search for answers throughout the troop year. 
Think of Volunteer Essentials as your encyclopedia to Girl Scout volunteering—it's here when you need it, but there's no need to read it all today.
Get started by browsing through these sections: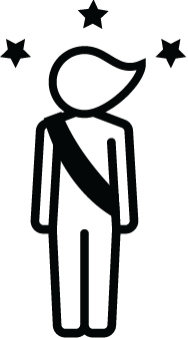 New troop leader? We've got you covered. Check out the New Leader's Guide to Success, a resource designed especially for you! Plus, council staff and volunteer mentors are ready to help throughout your first year and beyond!
The name of our council is Girl Scouts Heart of Central California (GSHCC) Welcome to the GSHCC family! 
Sacramento Regional Program Center 
6601 Elvas Ave. Sacramento, CA 95819
Phone 800-322-4475 or 916-452-9181
Fax 916-452-9182
E-mail CustomerCare@girlscoutshcc.org 
Business hours 8 a.m. – 5 p.m., Monday–Friday

Girl Scout Shops Hours and Locations
E-mail girlscoutshop@girlscoutshcc.org
GSHCC Website and On-Line Shop: girlscoutshcc.org

Modesto Regional Program Center
3330 Oakdale Rd.
Modesto, CA 95355
Phone 209-545-3620 or 800-834-9899
Fax 209-579-3997
E-mail CustomerCare@girlscoutshcc.org
Business hours 8 a.m. – 5 p.m., Monday-Friday
Emergencies
In the event of a serious accident, severe injury, missing girl or a fatality:  CALL 911 or contact the appropriate authorities, 911 or police/sheriff and call our emergecy answering service at 209.575.5535.
Do not call the council office.
© Copyright 2009–2020 Girl Scouts of the United States of America. All rights reserved. All information and material contained in Girl Scouts' Volunteer Essentials guide ("Material") is provided by Girl Scouts of the United States of America (GSUSA) and is intended to be educational material solely to be used by Girl Scout volunteers and council staff. Reproduction, distribution, compiling, or creating derivative works of any portion of the Material, or any other use besides noncommercial use as permitted by copyright law, is prohibited unless GSUSA's explicit, prior authorization is granted in writing. GSUSA reserves the exclusive right in its sole discretion to alter, limit, or discontinue the Material at any time without notice.